Retainers Are The Finishing Touch to Your Orthodontic Treatment – Keep Your Smile!
What is a retainer for teeth?
Retainers are used by Ely Smiles often as a finishing touch to your Orthodontic treatment and help to  retain your teeth into their new places, removing the chances that they will move back into the old positions. 
Retainers allow your teeth to settle in, while maintaining the desired shape, care and smile that you desire. 
These discreet appliances are clear and look a bit like a gum shield when held in your hand.  As they are individually made according to your dental records, jaw shape and size, you can be sure that they will not cause you undue discomfort or trouble.  At times, retainers can affect your speech for a short period of time.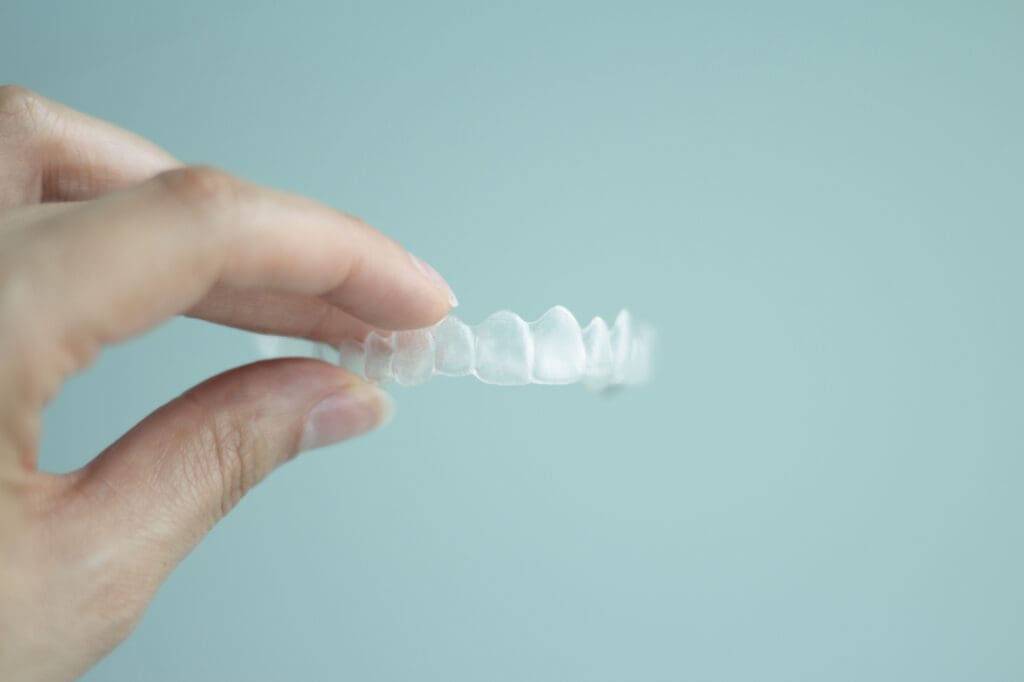 However, you soon get used to wearing them and will adapt without any problem.
As with all of our braces, Ely Smiles provide you with a full consultation that provides you with the exact care package and ongoing treatments you need, not only to give you the smile you have always wanted, but to ensure you will continue to benefit from it for years and years to come.
How long do you have to wear a retainer?
We usually recommend wearing a retainer permanently after you have had orthodontic treatment. The retainer will either be fixed (so you can't take it out) or removable. Typically removable retainers will be worn overnight.
Can retainers move teeth back?
No, retainers are passive devices and are designed exclusively to retain your teeth in the final position. To move teeth back you will need an active appliance such as Invisalign or ceramic braces.
Do retainers straighten teeth?
No. Retainers are often used as an interchangeable phrase with removable braces, such as Invisalign. However retainers are passive and do not move teeth anywhere, they simply hold them in the correct position after orthodontic treatment.
Can you get fixed retainers?
Yes. Sometimes we opt to make a fixed retainer, this is attached to the tongue side of your teeth.
These retainers have the advantage that they are fixed in permanently, so there's no need to take them out for cleaning.
They can however sometimes make cleaning teeth a little more difficult, so we recommend using an incidental brush or stick if you have fixed retainers.
Image Credit: Glass fibre reinforced versus multistranded bonded orthodontic retainers: A 2 year prospective multi-centre study – Scientific Figure on ResearchGate. Available from: https://www.researchgate.net/figure/Multistranded-bonded-orthodontic-retainer-in-the-upper-a-and-lower-b-jaw_fig2_38018909 [accessed 22 Jun, 2021]
Download a free information pack
"Your Complete Guide to Straighter Teeth Treatments"
A 14 page comprehensive PDF document providing comprehensive advice and information if you're looking for Lingual braces… Find out:
The costs and lowest price alternatives
Your options and choices for treatment
Are you suitable for treatment?
How does Lingual orthodontics compare to the other brace systems?
How long does treatment take?
Plus lots more…