Ceramic Braces Are a Transparent, Very Effective Teeth Alignment Solution. 
Ely Smiles offers you a choice between traditional metal braces and clear ceramic braces.  Ceramic braces are attached to your teeth using the exact same method as metal braces, with a ceramic bracket that is placed on the front surface of the tooth, and a special nickel titanium wires are then altered to help align or move the teeth to their desired location. 
The benefits of using these is that they are transparent braces or white braces making them less visible to onlookers. These braces also tend to be more comfortable to wear that the convention method of using metal.
Although metal braces are very effective in giving great results, and even have choices in terms of fun and bright colours of bands used to attach the wire to the bracket, some may prefer to make their braces as unnoticeable as possible with ceramic braces.
As more and more adults have decided to have orthodontic treatment, this has driven the invention of these ultramodern systems to straighten teeth such as ceramic brackets and Invisalign.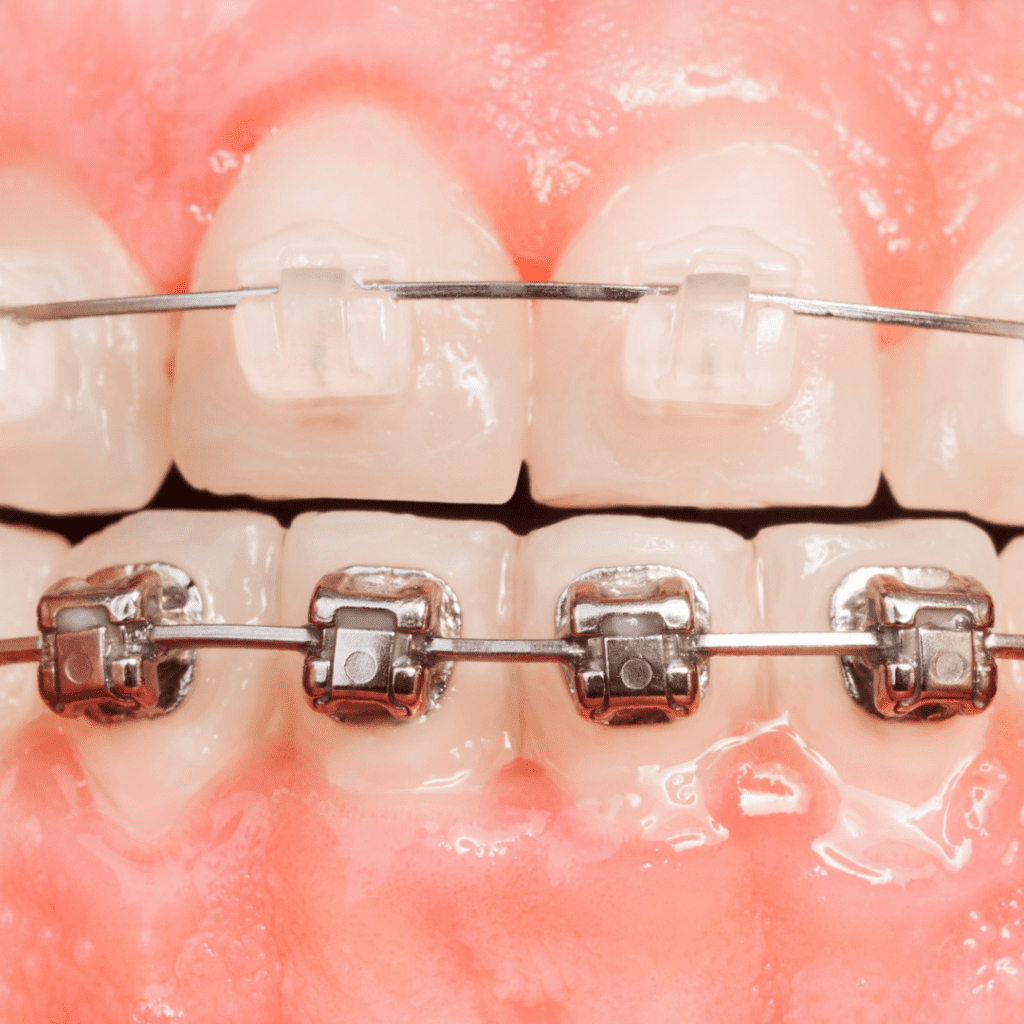 Are ceramic braces right for you?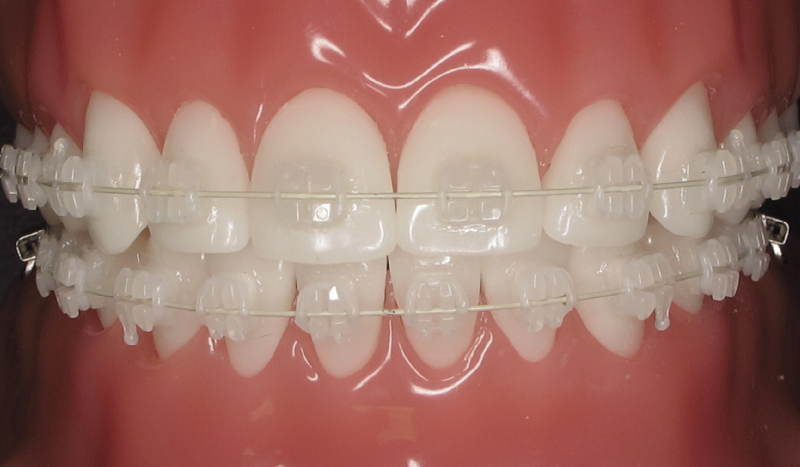 If you work in a high-profile job, for example a teacher, in a reception area or in a restaurant, then you may wish your course of treatment to go unnoticed, until you're ready to reveal to colleagues and customers your brilliant smile and healthy teeth.
Ely smiles on the outskirts of Cambridge, East Anglia offer adult ceramic braces and ceramic braces for kids requiring jaw correction, teeth alignment and gap reduction.
Download a free information pack
"Your Complete Guide to Straighter Teeth Treatments"
A 14 page comprehensive PDF document providing comprehensive advice and information if you're looking for Lingual braces… Find out:
The costs and lowest price alternatives
Your options and choices for treatment
Are you suitable for treatment?
How does Lingual orthodontics compare to the other brace systems?
How long does treatment take?
Plus lots more…
Ceramic braces vs Invisalign
Both of these options provide great ways to have straighter teeth in the most inconspicuous way. Both Invisalign and ceramic braces can straighten teeth with most people not knowing you are wearing braces.
Generally speaking Invisalign is used to straighten the front teeth for cosmetic reasons, in some instances Invisalign struggles to straighten back teeth as much as many orthodontists might like.
A specialist orthodontist will often use ceramic braces because it gives them greater control over the exact positioning of the teeth, how they are moved, how they are rotated and ultimately the final result.
Specialist orthodontists will usually want to get results almost perfect, and may therefore prefer to use ceramic braces over Invisalign. The choice however is always yours and if you wish to have Invisalign, so long as you are aware of the results, this would be a good decision.