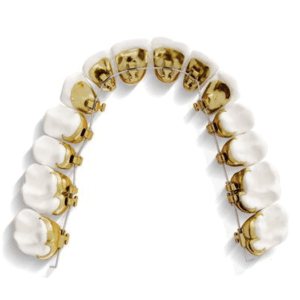 The Incognito™ Appliance System features a fully customised system with individualised brackets, archwires and bonding trays to deliver predictable, efficient and effective treatment outcomes. It is designed to help us service the growing patient demand for invisible, comfortable and convenient care.
This system makes it easy for patients like you at Ely Smiles to smile with confidence during and after treatment.
This system unlike pre-fabricated braces, are fully customised to your unique prescription and shape of your teeth.
The customised components and robotically bent wires are engineered to work together to deliver the targeted result you define through a high-quality appliance system.