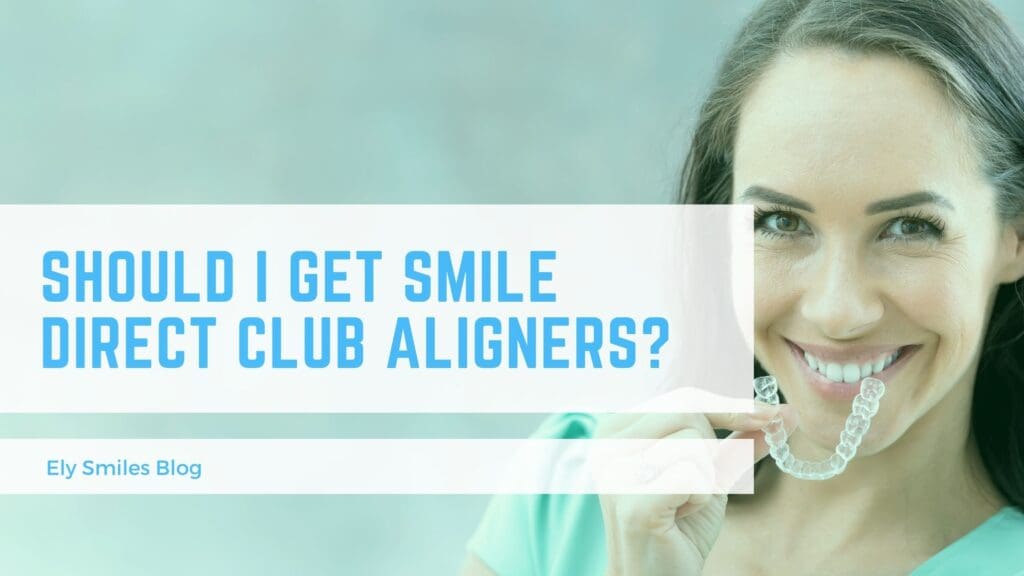 It is a known fact that a nice smile enhances your attractiveness and fills you with confidence. This is important in your daily tasks and nowadays it is even more important with a lot of meetings being held online via Zoom or Microsoft Teams.
Many people also want a straighter smile, and they want it fast, discreetly, and easy. Many people also want it done in a cost-effective way however it is important to do it in the hands of experts. Over the past decade or so, orthodontic systems have become more discreet with the likes of clear braces and clear aligners. This has increased the popularity of treatment with both younger and older generations opting for it.
Aligners quickly rose in popularity in most orthodontic offices.
Nowadays there is yet a different modality of how orthodontics are delivered and this is at home. This has caused concern amongst most professional bodies however it keeps providing such a service when it has proven to be riskier for the receiving end users. 
What is Smile Direct Club Trays/Aligners?
There are obvious reasons behind the fees of aligner treatment; the expertise, the facilities used, the resources, the company's employees, the research undergone behind the fabrication, shipping and many others.
Some companies such as Smile Direct have decided to offer cheaper alternatives to obtain a slice of the market by bypassing the experts and delivering the aligners ordered through the mail such as an Amazon transaction.
This means that instead of going to a specialist in the field, that is to an orthodontist these newer companies apply a direct-to-consumer approach to supply a home dental mould kit to take impressions of your teeth. One can argue that in the first instance, with such ongoing worldwide pandemics, the element of contamination of such moulds being posted around through the mail is worrying.
Once an individual posts them through, they're reviewed by a technician with no medical/dental qualifications. This is usually in third world countries to maximise the company's profits by paying less per hour for the manual work carried out. , 
Someone makes a decision whether the "patient" or postal customer in this case is a candidate for these aligners. If so, aligners are made and sent back to the patient and they are instructed to wear them for a specific amount of time to begin correcting teeth. As a result, these postal or mail ordered aligners are significantly cheaper, and consumers might get attracted to them.
This could also be very problematic as the patient or buyer in this case is taking the lead to self diagnose any gum, jaw bone or other problems that he or she might not know of. One other problem which is easily made much worse is when active dental decay and/or gum disease or other conditions are present.
These companies' major drive is to make profit and rather than them being healthcare providers, their focus is sales driven. My question is how can anyone sell a product which its main aim is to improve someone's being. It is in my opinion that such treatment is monitored closely by a professional.
From our experience and knowledge it is very difficult to anticipate the "reaction" of teeth and how they "respond" to treatment, let alone when this is done Smile Direct Club style. Smile Direct Club is extremely heavily marketed, and so they can easily make you think that they have many satisfied customers.
In the industry, this type of provision is also known as "do it yourself" orthodontics.
The buyers of such products should be aware of the following;
the buyer has no comprehensive examination before starting
The buyer has no comprehensive examination during treatment as the conditions in the mouth might easily change
There is no supervision of progress during treatment
Conditions in the mouth change rapidly and with time and they can go unnoticed
The buyer will not be given a professional opinion of whether these type of products are really suited for their case
Are Smile Direct Qualified Dental Professionals?
We recommend that you have a specialist orthodontist carry out a full examination and oversee the progress of your treatment, they will do far more than just help straighten your teeth.
They identify and treat serious oral health concerns before they even consider offering you the necessary orthodontic treatment.
Smile Direct do not do this and it is just a process of obtaining a product directly from the supplier. Serious oral health problems, like gum disease or cavities, can be overlooked with home kits because there's not a whole lot that can be seen from a few photos or moulds. 
Will Smile Direct do any Supervision During Your Treatment?
Smile Direct cannot carry out any supervision during treatment. When you are treated with clear aligner therapy in an orthodontist's office/practice such as ours you will be provided with routine appointments to make sure your teeth are moving at the safest, most efficient rate.
As orthodontists we will adjust your treatment plan as needed along the way, as nobody can predict the "reaction" of your teeth to treatment, but you won't get this when you go with home-supplied aligners. It is therefore worrying for a patient in general to opt to have these home-kits to save fees as you might incur more fees in the long run due to all the problems mentioned above.
Do You Risk Your Teeth Being Worse Than Before Your Treatment?
A specialist orthodontist will always ensure that patients are in safe hands so we do not provide Smile Direct and we do not have any plans to do such in the future.  Treatment provision by mail is not what we would like to provide and do have concerns about how such treatment makes way into the market without any protection for the public.
It is true that the fees will always be lower with Smile Direct as a patient is buying a product directly from the supplier and many less people are involved in your treatment. Our advice would be to delay your treatment if savings is the main obstacle and doing it the correct way.
Can I have Aligners?
It's also important to note that aligners aren't the right choice for everyone. There are different types of orthodontic treatments on the market, and an orthodontist will discuss which one works best for your needs. Some patients can have aligners whilst others will need braces or other orthodontic treatment to obtain their perfect smile.
At Ely Smiles, we help young and older patients, develop healthy, life-changing smiles using customised treatments, cutting-edge technologies, and care. Our plans help our patients achieve their perfect smile in the quickest, most efficient way possible by utilising a wide range of options which you can chose yourself.
We only allow specialist dental surgeons in the field of orthodontics to practice this specialism. We do not employ normal dentists nor therapists or any other type of auxiliary staff.